Revive After Five Yoga Flow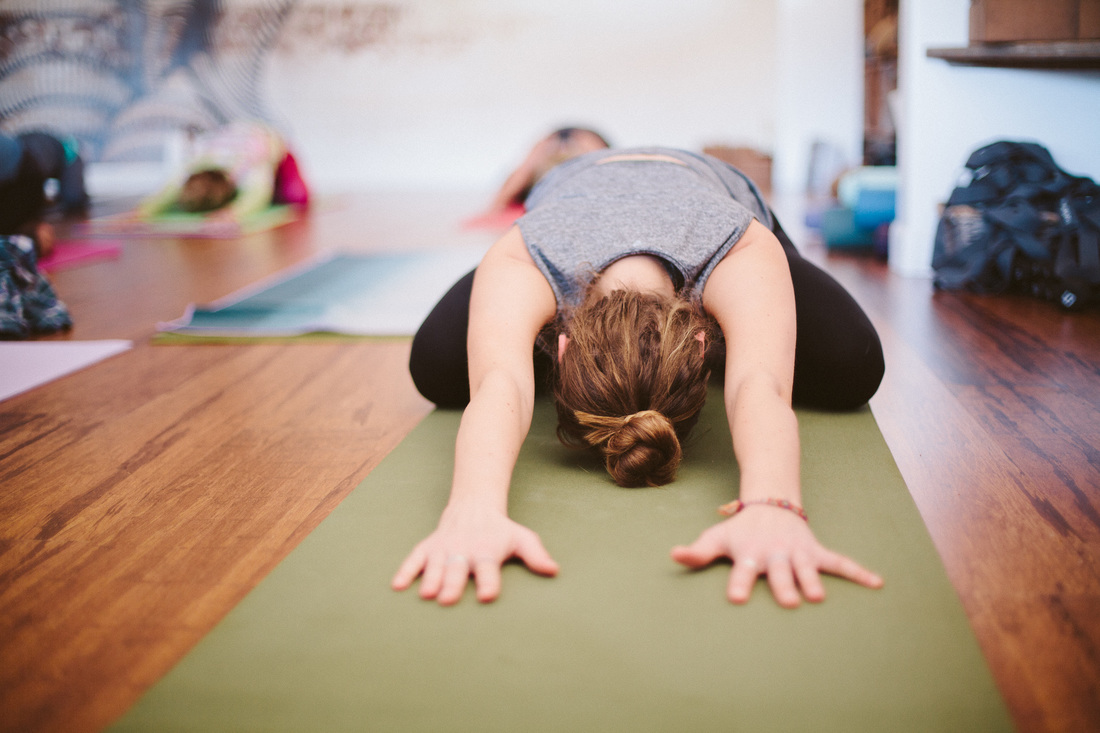 Revive After Five Yoga Flow
Shake off your after-work blues and revive your body, with this fun, 60-minute Vinyasa flow. Nicole Gilbert will guide you in a safe and comfortable environment to find your own personal edge. A Regular yoga practice will release stress, help you attain right body weight, improve your posture and general health. You'll be surprised how great you can feel and how many areas of the body you can target before heading home for the day.
Sitting at a desk all day and hunching over your smartphone leads to tightness in your shoulders, neck, back, hips, hamstrings, and chest. This vigorous but gentle practice will, challenge your strength and balance, ignite your body and help you to unwind after a long day. Finishing your practice with a deep relaxing shavasana will shift you both in body and mind. Give yourself this hour to look forward to every Tuesday!
TUESDAYS 5:45pm - 6:45pm
Pricing: $5 for first time students / $12 drop in / $40 (5) Class Pass
STRIVE FOR FIVE DEAL: Attend five consecutive Tuesdays, the sixth practice is complementary. To sweeten the deal you can purchase this (6) Class Pass for only $40 making it less than $7 a class!
*The free 6th class redeemable only if all 5 classes are taken consecutively
sale