Candlelight Restorative Yoga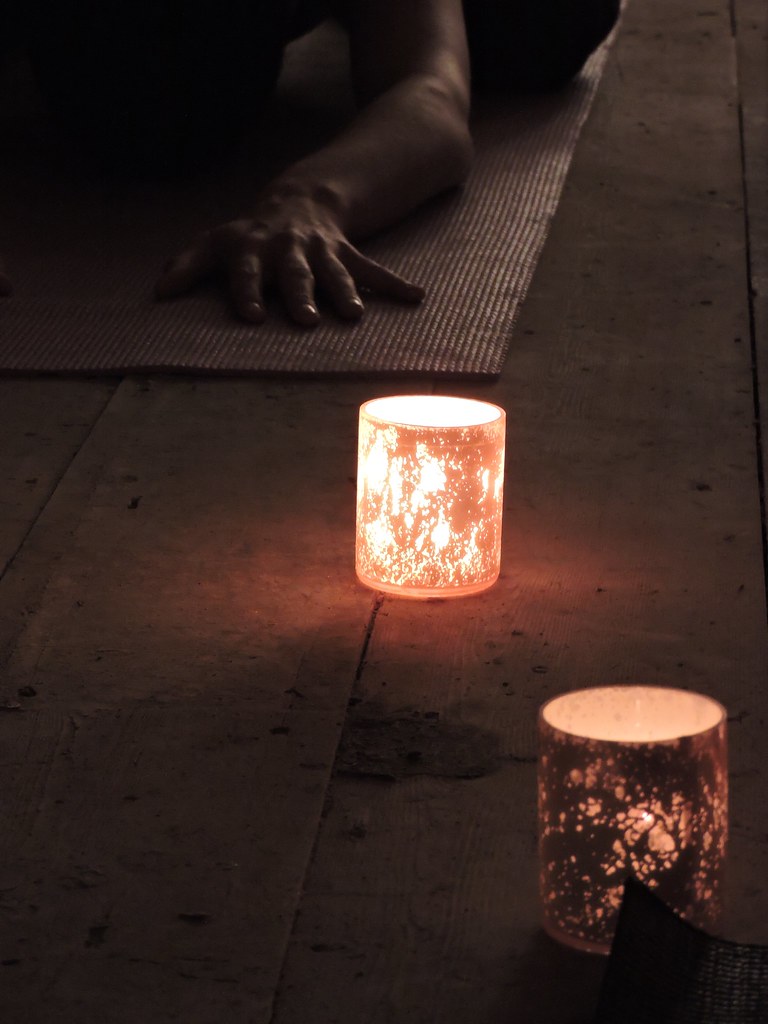 Candlelight Restorative Yoga
Restorative Yoga is a meditative experience that allows the practitioner to deeply rest and relax; something that is needed in our busy, fast-paced world.
Props cradle you in well-aligned postures so that the body-mind is able to let go of restlessness and settle into stillness.
Full, deep, natural breathing activates the rest and restore aspect of the nervous system deepening the relaxation and healing potential of this practice.
The class begins with attention to the breath and a gentle warm-up of rhythmic movements that prepares muscles to release tension and draws awareness inward. Three to four postures are then held for 5 to 15 minutes each. The class finishes with a long Yoga Nidra, the sleepless sleep, integrating the effects of the previous restorative postures.
All this is done by candle light. All props are provided. Essentials oils are available to deepen the effect. This restorative Yoga class is facilitated by Kripalu Yoga teacher Barb Litterio
WEDNESDAYS 7:30 - 8:30pm - classes begin 7/10
Pricing: $12 drop in / $55 (5) Class Pass